Latest on our Regional Libertarian Network
New to our website? Start with these video clips!
---
Capitalism and Freedom represent the best and most famous book by Milton Friedman. This book has been printed several million times and translated into various languages. Sadly, it was never translated into Bosnian. For that reason, there was no culture of liberty in Bosnia and Herzegovina.The Libertarian Association "Multi" wants to change this and that's why we are asking for $ 4,000. We will deliver the books on all the Bosnian universities, as well as give it to domestic opinion leaders.
Link:
https://www.indiegogo.com/projects/translating-capitalism-and-freedom-by-m-friedman/x/180398...
Video:
Bosnia and Herzegovina is ranked as the 91st most prosperous country in the world, according to the 2014 Legatum Prosperity Index.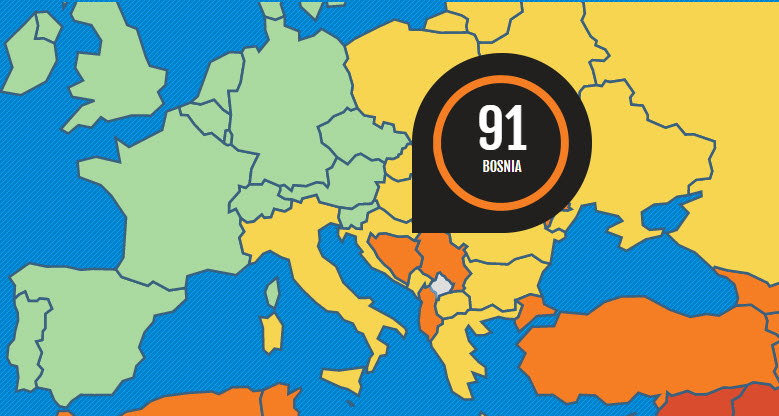 According to their website, the Legatum Prosperity Index is an annual ranking, developed by the Legatum Institute, of 142 countries. The Index is unique in defining prosperity as a combination of wealth and wellbeing.
The Legatum Prosperity Index provides data on Bosnia and Herzegovina since 2012, when it was ranked 99th overall. In 2013, it was ranked 97th, which means that it rose by six places this year.
Videos from the 2014 European Students for Liberty regional conference in Sarajevo.
YouTube Playlist here

Date:
27. September, 2014.
Conference: 9 -19h
Social: 22h
Location:
Ekonomski fakultet
Trg oslobođenja - Alija izetbegović 1